This gathering has passed.
The Gathering for Change Agents with Dr. Keith Merron: Art of Transformation
October 4 @ 2:00 pm

-

3:30 pm

CDT
Tickets are not available as this gathering has passed.
"You never change things by fighting the existing reality.
To change something,
build a new model that makes the existing model obsolete."
~ Buckminster Fuller
Our thoughts and feelings about ourselves, other people, work, money, science, the universe, life… death (and so on) – are shaped by our beliefs, assumptions, goals, desires, fears and resulting strategies.
In brilliant design, these "paradigms" filter what we see, hear, sense and feel. Our brains and receptive systems can't possibly process every bit of information, experience and energy that's available to us. Paradigms enable us to navigate life with more ease, familiarity, predictability and consistency. And… because these paradigms also restrict what we can perceive and lock us in a set of views and patterns, they are by nature, quite limiting.
Here's the thing (or at least one "thing"). Paradigms serve a valuable and necessary function and… life changes. We change. The world changes. And as we evolve, many of the paradigms we've held as "truth" individually and collectively – hold us in ineffective, unsatisfying, and often dysfunctional patterns. So… what's a change agent to do?
Join us next Wednesday for an invaluable presentation and discussion facilitated by Dr. Keith Merron on the "Art of Transformation" and how to successfully shift paradigms to create sustainable change.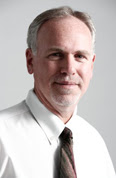 Keith is the founder and Managing Partner of Leadership Pathways, Inc., an organizational consulting and leadership development firm dedicated to helping organizations with bold visions achieve sustainable high performance and industry leadership. As an organization effectiveness and executive development consultant, he has more than 38 years of experience assisting executives and managers in business, government, and education.
Keith has designed and led over 100 seminars and workshops for leaders and helped create some of the most innovative leadership training programs in the country. He received his Doctorate from Harvard University, where his studies spanned the fields of human and organization development.
Keith is the author of seven books on human and organizational change including The Art of Transformational Coaching, Riding the Wave: Designing Your Organization for Enduring Success, Consulting Mastery: How the Best Make the Biggest Difference, The Golden Flame: The Heart and Soul of Remarkable Leadership, Inner Freedom: Living Authentically the Life You Were Truly Meant to Live and Gender Intelligence: Breakthrough Strategies for Increasing Diversity and Improving Your Bottom Line, co-authored with Barbara Annis, and Radical Self-Responsibility (about to be published).
Keith also teaches leadership at Hult School of Business and is in high demand as a speaker on the subject of leadership and building extraordinary organizational cultures.
Mark Your Calendar Now!
What: The Gathering Call for Change Agents
When: Wednesday, October 4, 2023
Times: 12 noon Pacific time, 2 pm Colombia, 3 pm Eastern, 10 pm Israel,
7 pm GMT*, 6 am (Thursday) Sydney
*This GMT time does not take Daylight Saving Time into account. If your country is on Daylight Saving Time, add an hour.
Call length: 90 minutes
Cost: None!
Connect with Gathering members on our Facebook group. Every Monday is an opportunity to share your purposeful offerings or special events.
Invite others to the Gathering with this link: http://gatheringforchange.com/
Missed a call? Curious about what else you might learn from our previous speakers? You can always listen to the audio archives. The entire collection of audio archives from the last 10+ years is available to nurture your purposeful journey.
Join us next Wednesday!
It won't be the same without you.
Your voice matters!
In service to a world that works for everyone,
Beth Scanzani, Andy Swindler, Susan Alexander & Kawtar El Alaoui
The True Purpose® Institute
NOTE: RSVPing for this Gathering will opt you into The Gathering for Change email list, to which you can unsubscribe at any time. We typically send out three emails per month informing you of each upcoming Gathering.