This gathering has passed.
The Gathering for Change Agents with Tim Kelley!
March 1 @ 2:00 pm

-

3:30 pm

CST
Tickets are not available as this gathering has passed.
"If you want small changes in your life, work on your attitude.
But if you want big and primary changes, work on your paradigm."
—Stephen Covey
Time has been flying by since we met in February to reveal our new 2023 Gathering theme, "Paradigms and Possibilities; Embracing Humanity's Divine Potential." Our March 1st Gathering call is just around the corner – next Wednesday to be more specific : )
We've got a really engaging and provocative speaker and theme lined up for you to start the 2023 season. Tim Kelley, one of the initial co-creators of The Gathering (among many other purposeful things…) will lead us in an insightful and foundational exploration of paradigms including:
What is a paradigm?
The nature and purpose of paradigms
How paradigms impact potential and possibility
Why change agents have a heightened responsibility for perceiving paradigms (even when others don't)
How to recognize paradigms that limit and support you – and what to do when you do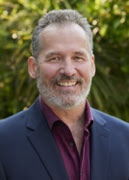 Tim Kelley is a global change agent and internationally-renowned expert on higher purpose. He works with top leaders in many fields and countries to transform human institutions and evolve society to its new form. Tim's methodology, True Purpose, has been featured internationally in magazines, newspapers and on television. Tim has trained over 1000 consultants, therapists and coaches in his methods and taught Voice Dialogue on three continents.
Tim has worked with hundreds of CEOs, including top leaders and executive teams from such companies as Nabisco, ING, Oracle, Lexmark and AOL. He formerly worked as a leader at Oracle, two levels below the CEO. He is the author of True Purpose and the bestselling co-author of three other books. Tim has commanded military organizations, including an amphibious assault craft unit, and is a retired Naval Reserve officer. He holds a bachelor's degree in mathematics from MIT.
Mark Your Calendar Now!
What: The Gathering Call for Change Agents
When: Wednesday, March 1, 2023
Times: 12 noon Pacific time, 3 pm Eastern & Colombia, 10 pm Israel,
8 pm GMT, 7 am (Thursday) Sydney
Call length: 90 minutes
Cost: None!
Where: Zoom
Connect with Gathering members on our Facebook group. Every Monday is an opportunity to share your purposeful offerings or special events.
Invite others to the Gathering with this link: http://gatheringforchange.com/
Missed a call? Curious about what else you might learn from our previous speakers? You can always listen to the audio archives. The entire collection of audio archives from the last 10 years is available to nurture your purposeful journey.
Join us!
It won't be the same without you.
Your voice matters!
In service to a world that works for everyone,
Beth Scanzani, Andy Swindler, Susan Alexander & Kawtar El Alaoui
The True Purpose® Institute
About The Gathering For Change Agents
The Gathering is a global community of communities with the soul purpose of supporting people who are called to co-create a world that works for everyone.  The Gathering supports people who have a deep, heartfelt calling to make a meaningful and positive contribution to the global shifts that are unfolding.
The Gathering has been meeting the first Wednesday of every month since Fall 2012 in a virtual, interactive, open-hearth circle to build a sense of shared community and offer opportunities for learning, dialogue, resources, personal and business growth and purposeful impact in the world. The theme for Year 10 is "Dancing in the Space Between; Creating Resilience and Possibility in the Now".
Note: RSVPing to this Gathering will also subscribe you to The Gathering for Change Agents email, to which you can unsubscribe at any time.