This gathering has passed.
The Gathering for Change Agents with Tom Rausch
November 3, 2021 @ 2:00 pm

-

3:30 pm

CDT
Tickets are not available as this gathering has passed.
For most of us, the past couple of years have felt quite volatile and unpredictable. Old systems are breaking down everywhere. Division and difference lead the headlines and hijack conversations like never before. Our very health and well-being are at risk just by visiting the grocery store or getting together with family or friends. Nothing feels certain anymore. Disarray is the order of the day.
Welcome to the new normal!
Chaotic times call for a timeless response.
The silver lining hidden in the clouds that surround us is a calling to return to what is essential. A yearning to return to our true nature. A creative, conscious response rather than a habitual patterned reaction.
We were born for these times. As change-makers and way-showers, we are here now to demonstrate ease with uncertainty and help each other find the simplicity on the other side of complexity. We are here to show how to navigate disruption by embracing disruption.
Join us for our next Gathering, Wednesday, November 3rd for a deep dive into the topic of "disruption" and the "ease with uncertainty" that can be found there. Former Gathering co-host Tom Rausch will lead us in this essential exploration of the nature of these times and our potential for creative responsiveness – even in the face of volatility and divisiveness.
Tom is currently working as Director of Consulting for the Barrett Values Centre where he is devoting his efforts to create large-scale whole system transformation in some of the biggest and most powerful organizations on earth. If you know Tom, you won't be surprised he is doing this to create a sustainable future for his grandchildren and all the children of the world.
Tom will challenge us to explore and consider:
The five pillars of human adaptive resilience
How we can develop our self-efficacy: our beliefs around navigating uncertainty and disruption
Where insights from modern neuroscience and eastern wisdom traditions meet
How do we graduate from habitual patterned reaction to creative conscious response
Practices for leaders willing to catalyze what wants to emerge
Help Lead Our Emergent future. Your Contributions Matter.
You would not be reading this if you were not called to help midwife the future of humanity that is yearning to emerge. We are on the cusp of the fastest, deepest, most consequential transformation of human civilization in history.
What if it's actually true… that the way to
navigate disruption is to embrace it?
Join us live if you can (and know that there will also be a recording available). Bring your curious skeptic, too!

You're bound to gain clarity and motivation to help you step out of a dying paradigm and into the emergent one. 
When? The next Gathering is on Wednesday, November 3rd
Times: 12 pm Pacific time, 3 pm Eastern, 2 pm Colombia, 9 pm Israel,
7 pm GMT*, 6 am (Thursday) Sydney
*This GMT time does not take Daylight Saving Time into account. If your country is on Daylight Saving Time, add an hour.
Call length: 90 minutes
Cost: None!
We welcome you to connect with Gathering members on our Facebook group. Every Monday is an opportunity to share your purposeful offerings or special events. 
Invite others to the Gathering with this link: http://gatheringforchange.com/
Missed a call? Curious about what else you might learn from our previous speakers? You can always listen to the audio archives. The entire collection of audio archives from over eight years is available to nurture your purposeful journey.
In service to a world that works for everyone,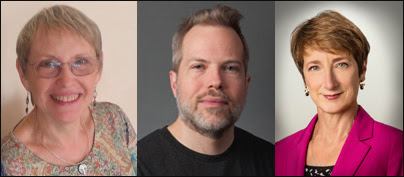 Beth Scanzani, Andy Swindler & Susan Alexander
The True Purpose® Institute